Eastern Shore Coffee & Water is the Shore's leading provider of office coffee and bottled water delivery service. We offer free delivery to the entire Delmarva Peninsula and we have a wide selection of coffee, associated coffee / beverage items and bottled water.
Contact a member of team and tell us about your situation. Our knowledgeable staff will help you determine the best equipment and setup for your needs. If you are looking for Maryland office coffee services or bottled water delivery service, you've come to the right place. Experience the Eastern Shore Coffee & Water difference.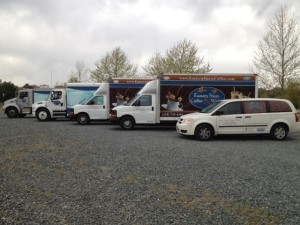 Eastern Shore Coffee & Water not only provides for our consumers, but is also an active member of the Eastern Shore community. We are proud members of the LORA, OCHMRA, BNI, and the Salisbury Chamber of Commerce while helping support the Salisbury Symphony Orchestra. We also have a strong partnership with DrinkMore Water and would not be where we are without them. Below are the links to our affiliations and community organizations we support.